< BACK TO NEWS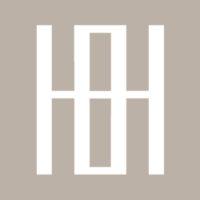 Job Opportunity for Assistant Office Administrator
April 4, 2018

Henson Efron, a downtown law firm, is looking for a full-time assistant to our very busy Office Administrator. This position will work along-side the Administrator in all respects, not just executing on tasks, but being part of the idea generation and project management. The ideal candidate will have leadership qualities, creativity, desire to learn and confidence to fulfill those expectations.
Some highlights of this position are:
Manage the semi-monthly payroll process, maintain job descriptions and respond to salary surveys, assist with the recruiting process and with management of all non-exempt employees to assure the Firm is adequately staffed at all times. Work with the Administrator on annual insurance renewal process. Document process and procedures as necessary, research and assist in management of client and firm records storage, both physical and virtual. This individual will also work with the Administrator and the Marketing Committee in all facets of the Firm marketing process.
Requirements:
Microsoft Office Suite experience is preferred.
Solid grammar, punctuation, proofreading and overall written communication skills.
Exemplary telephone etiquette and customer service skills.
Professional demeanor, strong work ethic including dependability, respect and accountability as well as proven attention to detail.
Ability to manage multiple priorities and conflicting requests and to work independently as well as in a team.
Education/Experience:
Bachelor's Degree required.
Minimum of 5 years of experience in an office environment. Law or professional services firm experience a plus.
To be considered for this position, submit both a cover letter and resume to firm@hensonefron.com.