< BACK TO NEWS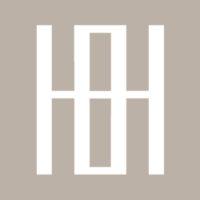 Job Opportunity for Senior Level Paralegal
September 5, 2018

Busy law firm in downtown Minneapolis is seeking a full-time, senior level paralegal with a minimum of eight years of experience. This individual will team with a group of highly skilled family law attorneys and paralegals in a fast‐paced environment and will be required to manage and support multiple complex cases simultaneously. Must be detail‐oriented and highly organized, have the ability to multitask, prioritize, and work efficiently under pressure, and have excellent oral communication and writing skills.
Skill Set:
Drafting a wide range of family law documents such as Petitions, comprehensive settlement proposals, Judgment and Decrees, and Affidavits
Prepare formal and informal discovery requests and responses
Analyze a wide range of financial documents, such as account statements, tax returns, personal financial statement, budgets and business financial statements
Prepare for mediations, moderated settlement conferences, arbitrations and motion hearings
Prepare trial exhibits, exhibit and witness lists, and assist with witness preparation and all aspects of trial preparation
Communicate with clients, courts, witnesses, experts and opposing counsel
Proficient in Microsoft Word and Excel and Adobe Pro
Education/Experience:
Minimum of 8 years of experience as a family law or litigation paralegal
Bachelor's degree and paralegal certificate preferred
This is an opportunity to work with family law attorneys who are consistently recognized as leaders in the Minnesota family law bar. To apply, please send a confidential cover letter and resume, both in pdf format, to firm@hensonefron.com.