< BACK TO NEWS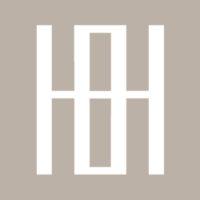 Job Opportunity for Trust and Estate Planning Paralegal
September 4, 2018

Busy law firm in downtown Minneapolis is seeking a full-time, paralegal with a minimum of 5 years of experience. This individual will team with a group of highly skilled Trust and Estate Planning attorneys in a fast‐paced environment and will be required to manage and support multiple complex cases simultaneously. Must be detail‐oriented and highly organized, have the ability to multitask, prioritize, and work efficiently under pressure, and have excellent oral communication and writing skills.
Skill Set:
Client communication
Prepare and file probate documents in the administration of an estate (petitions, applications, inventories, accountings and notices)
Prepare and record deeds, and other real estate documents
Prepare and file Federal and State fiduciary income, estate and gift tax returns
Participate in the administration of guardianships and trusts
Draft basic estate documents for attorney review (wills, powers of attorney, healthcare directives and beneficiary designations)
Proficient in Microsoft Word and Excel and Adobe Pro
Education/Experience:
Minimum of 5 years of experience as an Trust and Estate Planning paralegal
Bachelor's degree and paralegal certificate preferred
This is an opportunity to work with Estate Planning and Probate attorneys who are consistently recognized as leaders in the Minnesota bar. To apply, please send a confidential cover letter and resume, both in pdf format, to firm@hensonefron.com.