< BACK TO NEWS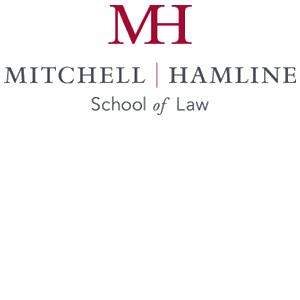 Adjunct Professors at Mitchell Hamline School of Law
October 30, 2017

Rochelle Hauser and Allison Plunkett, both graduates of William Mitchell College of Law, spend up to five hours every week grading papers and interacting with part-time students of the HYBRID J.D.℠ program of their alma mater. This program, the first and only of its kind offered by an ABA-approved law school in the country, is in its third year and features both intensive in-person experiential learning and online coursework. Both women are adjunct professors this semester for the Introduction to Business Organizations class.
"It's been interesting working in this new program," Rochelle shares, "because many of the students have full-time careers and some even own their own businesses. They bring unique insights, questions and contributions because they've had greater exposure to the business world than the traditional student. I have broadened my skills through my interactions with the students."
Allison agrees, "Students are engaging in the program from locations all over the United States bringing in yet another perspective. I enjoyed Introduction to Business Organizations as a student and now with real life experience to share, I am able to impact this generation of lawyers while continuing to enhance my own knowledge."
When asked what drives them to stay involved in education, they responded by voicing their commitment to Mitchell Hamline School of Law and to the future of their profession. "I valued the contribution of practicing attorneys when I was in class and am compelled to pay it forward," Allison commented.
Rochelle was recruited by Louis Ainsworth, retired General Counsel of Pentair and former parter of Henson Efron, who is Director of the Center for Law and Business at the school. "I value my relationship with Louis and appreciate the opportunity to work with him in this capacity," Rochelle added. "It's been very rewarding."
Rochelle is a shareholder of the firm advising and representing clients on general corporate and business matters, including business formation, employment relationships, reorganization, mergers and acquisitions, distribution, supply and other commercial transactions, and general contract matters.
Allison is an associate working with businesses and individuals in a variety of transactions, including choice of business entity, governance structure and operating agreements, tax compliance and considerations, formation of joint ventures and contract negotiation and review. She also deals with a variety of real estate matters.