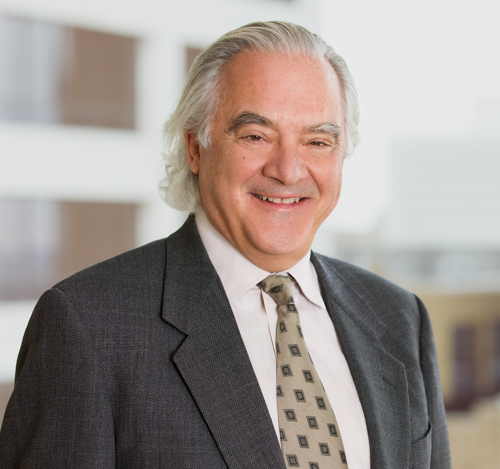 Mark WilsonAttorney, Of Counsel
mwilson@hensonefron.com
(612) 252-2852
"As a business lawyer and advisor, my niche is helping family-owned businesses grow and succeed now and for generations to follow."
Contact Me
Understanding and mindful of the economic environment and financial trends, I am able to offer pragmatic legal solutions that are implementable and achievable in a business environment. I strive to proactively solve your problems and deliver practical solutions.
I have devoted my career to business, amassing expertise that stems from running businesses, serving on numerous boards of directors, and providing legal counsel for many years. My experience spans a variety of industries, including beverage distribution, manufacturing, retail, real estate, information technology, and healthcare.
I have significant experience negotiating and completing complex business transactions, including:
contractual relations,
acquisitions,
divestitures,
recapitalizations,
management buyouts,
shareholder disputes, and
management and ownership succession.
I always invest my own time to learn your business, industry, and terminology. You can rely on me to respond promptly, keep you informed, and never say no without providing alternatives to achieve your goals. Serving as a trusted legal and business advisor to help businesses grow and make an impact is meaningful and rewarding work.
Significant experience in areas of tax, succession, and business planning for closely held businesses
General counsel for a national retailer on the consolidation of various cross-family-owned operating entities with attendant ownership and management shifts, shareholder disputes, management buy-outs, and intergenerational transfers of ownership and control
Represented more than a dozen Coca-Cola soft drink bottlers in a rapidly changing and consolidating industry, including: contractual relations with The Coca-Cola Company and other national soft drink licensors; acquisitions; divestitures; recapitalizations; management buyouts; shareholder disputes; management and ownership succession; and related business, estate, and tax planning
Represented clients in business acquisitions and divestitures and public, private, and leveraged financing
Represented clients in reorganizations and recapitalizations, as well as hotel, office, retail, residential, and mixed-use commercial real estate development and financing
Primary real estate counsel and advisor to a national real estate owner, operator, and developer on structuring and financing of senior living campuses, assisted living facilities, and skilled nursing complexes with ancillary wellness, child care, pediatric, and memory care wings
Lead counsel for nursing and senior housing projects in California, Florida, the Pacific Northwest, and the Upper Midwest
Lead counsel on various national partnership reorganizations and capital deployments
Organized, financed, and structured the business format for a vending management business including licensing, distribution, and negotiation of contracts with Fortune 500 clients
Lead counsel on design and implementation of a multi-tiered estate and tax plan for numerous high-net- worth families
EDUCATION
J.D., cum laude, University of Minnesota Law School, 1974
B.A., cum laude, Carleton College, 1971
BAR ADMISSIONS
PROFESSIONAL
Hennepin County Bar Association
Minnesota State Bar Association
ADDITIONAL
Board of Directors, Winmark Corporation
Board of Directors, The Goodman Group
Board of Directors, The Goodman Family Operating Foundation
Board of Directors, Winthrop Resources Corporation, former member
Board of Directors, Rochester Coca-Cola Bottling Company, and St. Croix Coca-Cola Bottling Co., Inc., former member and shareholder
COMMUNITY
Board of Directors, Gold Medal Park Conservancy
Friends of the Lock and Dam, founding and current member
Board of Directors, Minnesota Community Foundation, former member and chair
Board of Directors, The St. Paul Foundation, former member and chair
Board of Directors, Intergenerational Living and Health Care, Inc., and Northern Arizona Senior Living Community, LLC, former member
Board of Directors, GiveMN.org, founding and former member