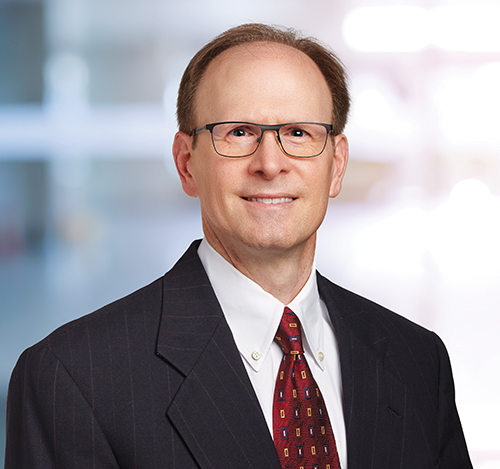 Scott EmeryAttorney, Shareholder
semery@hensonefron.com
(612) 252-2860
"My experience in tax and corporate law helps me better understand and navigate the interconnectedness of tax planning and business law. This dual perspective allows me to understand the overall goal or purpose of a transaction while identifying tax issues that may impact the outcome."
Contact Me
As a naturally curious person, I want to first understand the goals and concerns of my clients and their perspective of a matter. That way, I can deliver relevant information and provide legal counsel in a meaningful way. I bring a problem-solving orientation to advise clients on practical solutions to help them achieve their goals and resolve issues.
I represent individuals and businesses across major areas of tax. My knowledge and experience includes:
identifying tax risks and consequences related to business transactions, buying, or selling a business
assisting with matters pertaining to domestic and foreign tax planning
advising on estate-planning strategies
The tax law is comprised of various authorities, which include statutes, regulations, rulings, and case law decisions. My role is to comprehend the authorities, apply a client's situation to the relevant authorities, and to deliver practical advice concerning the particular tax question.
I strongly believe in being responsive to my clients and collaborative with colleagues. Every person deserves respect and attention. The adage, "Good manners are the lubricating oil of society," are words that I truly value and strive to live by each day.
CLIENTS SAY:
"It's intellectually stimulating and a pleasure to converse with someone you completely trust and has the highest ethical standards, like Scott."
"No problem or question will ever go unanswered because he will always find the solution/answer."
"Scott is highly collaborative with great attention to details and incredibly thorough."
"Scott's wisdom combined with his intellect makes him stand out."
ASSISTANT
Kathy Godfrey
(612) 252-2836

kgodfrey@hensonefron.com
EDUCATION
Master of Laws (LL.M) in Taxation, Washington University School of Law, 1998
J.D., Washington University School of Law, 1995
B.A., cum laude, Psychology, Arizona State University, 1991
BAR ADMISSIONS
PROFESSIONAL
Minnesota State Bar Association, Tax Law and Employee Benefits Sections
American Bar Association, Taxation Section
COMMUNITY
Past Membership, Member of the Leadership Tomorrow sub-committee of the Greater White Bear Lake Community Foundation
Assistant coach for youth basketball, Mahtomedi