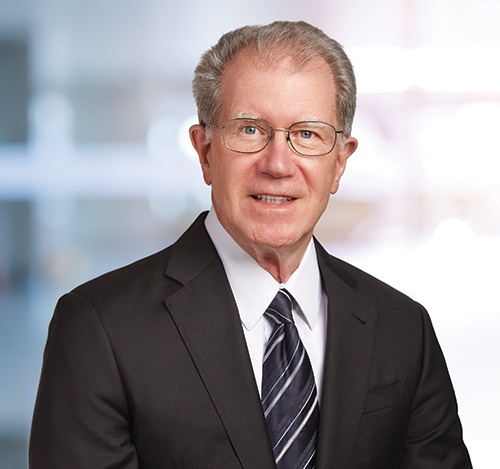 Stuart WilliamsAttorney, Of Counsel
swilliams@hensonefron.com
(612) 252-2814
"I apply wisdom, experience, tenacity, and compassion to achieve client goals and outcomes consistent with high ethical standards."
Contact Me
I take time to understand your issues and goals. I am straightforward and give my advice based on a thorough evaluation of the facts, the law, the cost associated with each alternative, and your best interests.
I represent a broad cross-section of individuals and businesses of all sizes, both plaintiffs and defendants. My practice focuses on:
business litigation ranging from non-compete agreements to trade-secret disputes;
environmental and toxic tort matters, including clean-up or remediation of contaminated property or release of hazardous chemicals; and
professional discipline matters involving licensing and credentialing.
I have extensive experience representing healthcare professionals, including doctors, nurses, dentists, and psychologists in disciplinary proceedings. Having served on numerous health licensing boards and as a government regulator, I have chaired or reviewed more than a thousand decisions. I know how the licensing board works and the applicable laws, and I possess the unique perspective of having been on both sides.
I am grateful to receive referrals, including those from opposing attorneys. My work is founded on my reputation for being honest, fair, cooperative, tenacious and ethical.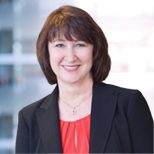 ASSISTANT
Vicki Vien
(612) 252-2847

vvien@hensonefron.com
American Prairie Const. Co. v. Hoich, 560 F.3d 780 (8th Cir. 2009) (alleged breach of settlement agreement and guaranty in an ethanol plant bankruptcy proceeding)
Pentair, Inc. v. Wisconsin Energy Corp., 545 F.Supp.2d 917 (D.Minn. 2008) and 2009 WL 2960738 (D. Minn.) (breach of warranty regarding adequacy of worker compensation reserves in the sale of pump manufacturing companies)
Uckun v. Minnesota State Bd. Of Medical Practice, 733 N.W.2d 778 (Minn. App. 2007) (due process challenge to disciplinary proceedings by board of medical practice)
Hypro, LLC v. Reser, 2004 WL 2905321 (D.Minn.) (action enforcing employee non-compete and non-disclosure agreements on behalf of pump manufacturer)
Burnsville Sanitary Landfill, Inc. v. Edward Kraemer & Sons, Inc., 2004 WL 1465828 (D.Minn. 2004) (alleged breach of warranty in connection with the sale of landfill)
WTM, Inc. v. Henneck, 125 F.Supp.2d 864 (N.D.Ill. 2000) (fraud and breach of warranty in connection with the purchase of metal fabrication business)
Baker v. Ploetz, 616 N.W.2d 263 (Minn. 2000) (application of treble damage statute to attorney misconduct)
In re Orthopedic Bone Screw Litigation, 1999 WL 628688 (D. Minn.); Greiner v. Sofamor, S.N.C., 1999 WL 716891 (D. Minn.); Bruzer v. Danek Medical, Inc., 1999 WL 613329 (D. Minn.) (representing medical device manufacturer in multi-district litigation regarding the design, marketing, promotion, and sale of orthopedic bone screws)
Hawkins Chemical, Inc. v. Westchester Fire Ins. Co., 159 F.3d 348 (8th Cir. 1998) (coverage action against primary and umbrella insurers who failed to defend and indemnify insured in a toxic tort class action lawsuit arising out of chemical warehouse fire)
Southwest Suburban Broadcasting, Inc. v. Cove Communications, Inc., 1997 WL 88948 (Minn. App. 1997) (declaratory judgment action regarding shareholder purchase agreement)
Lund v. Kubinski, 1994 WL 396362 (Minn. App.) (alleged breach of fiduciary duty by an accountant in connection with purchase of client's stock)
Ecolab, Inc. v. Ford, 1994 WL 510121 (Minn. App.) (enforcement of multiple non-compete agreements)
Prestressed Concrete, Inc. v. Bladholm Bros. Culvert Co., 498 N.W.2d 274 (Minn. App. 1993) (antitrust action involving concrete pipe industry)
Custom Coach RV, Inc. v. Gertzen, 1991 WL 90864 (Minn. App. 1991) (breach of covenant in land purchase agreement regarding underground storage tanks)
Niagara of Wisconsin Paper Corp. v. Paper Industry Union-Management Pension Fund, 800 F.2d 742 (8th Cir. 1986) (ERISA action alleging breach of fiduciary duties by a multiemployer pension fund)
Brown v. Weeres Industries, Inc., 375 N.W.2d 64 (Minn.App. 1985) (dispute regarding enforcement of rights under collateralized security agreement)
Medtronic, Inc. v. Gibbons, 684 F.2d 565 (8th Cir.1982) (action enforcing employee non-compete agreement on behalf of medical device manufacturer)
Sperry Corp. and its Sperry Univac Div. v. City of Minneapolis, 608 F.2d 1234 (8th Cir. 1982) (challenge to settlement of lawsuit regarding competitive bidding for computer systems)
Berg v. Xerxes-Southdale Office Bldg. Co., 290 N.W.2d 612 (Minn. 1980) (alleged fraud in pro forma statements issued in connection with sale of limited partnership units)
EDUCATION
J.D., with honors, University of North Carolina at Chapel Hill School of Law
B.A., University of North Carolina at Chapel Hill
 BAR ADMISSIONS
Minnesota
United States District Court for the District of Minnesota
United States Court of Appeals for the Seventh Circuit
United States Court of Appeals for the Eighth Circuit
United States Supreme Court
 HONORS
2020 Notable Hero in Health Care Honoree,

 

Twin Cities Business
Minnesota's 100 Most Influential Health Care Leaders Honoree, Minnesota Physician 
Selected for inclusion in Minnesota Super Lawyers® sixteen times, including 2011–2023
Listed in The Best Lawyers in America® 2017–2023, Commercial Litigation
Featured in Minnesota Monthly Magazine as The Best Lawyers in America® 2019
AV® Preeminent peer review rated by Martindale-Hubbell
University of North Carolina Law Review
PROFESSIONAL
Minnesota Drug Formulary Committee, 2014–present;

Chair, 2020-present

Minnesota Pharmacy Benefit Manager Licensure and Regulation Rulemaking Advisory Committee, 2020

Federation of State Medical Boards, Ethics and Professionalism Committee, 2021-present, Editorial Committee Member, May 2020-April 2021,

 Bylaws Committee Member, May 2019–April 2020
Minnesota Board of Pharmacy, 2011-present; President, 2014-2018; 2020-2023; Vice-President 2013
Minnesota Board of Medical Practice, Public Member, 2018–2022; Chair, Policy and Planning Committee, 2019–present
St. Louis Park Fire Commission, 2015–present; President 2015, 2018, 2021

Minnesota Client Security Board, 2014-2020

; Chair, 2019–2020
Minnesota Lawyers Professional Responsibility Board, 2007–2012; Chair, Opinion Committee, 2008–2012
Fourth Judicial District Ethics Committee, 1999–2006; Vice-Chair, 2005–2006
Minnesota Board of Nursing, 2010–2014; Vice-President, 2011–2014
National Association of Boards of Pharmacy, 2011–present; Chair, Constitution and Bylaws Committee, 2018
Minnesota Board of Psychology, 2014
American Society for Pharmacy Law
American Bar Association, Center for Professional Responsibility
Association of Professional Responsibility Lawyers
American Bar Association, Sections on Environment, Energy, Resources and Litigation, and Health Law
Minnesota State Bar Association, Section on Environmental, Natural Resources, Energy Law, and Health Law
Hennepin County Bar Association, Section on Environmental Law
Military Service; United States Army, Combat Engineer
PRESENTATIONS
"Role of Scope of Practice, Standard of Care and Permissionless Innovation in the Regulation of Pharmacy," National Association of Boards of Pharmacy Districts 6, 7 and 8 Annual Meeting, 2019
"Civil and Criminal Liability of Officers and Directors under Environmental Laws," MILE
SERVICES
ADDITIONAL AREAS OF FOCUS
Professional Disciplinary Procedures
TOP HONORS