< BACK TO NEWS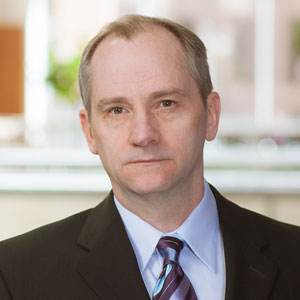 David Bradley Olsen Honored As An Attorney of the Year
January 27, 2014

Henson Efron, P.A. is pleased to announce that David Bradley Olsen has been selected as one of Minnesota Lawyer's "Attorneys of the Year" for 2013. With nearly 26 years of experience, David focuses on litigation in state and federal courts, including litigation of business, commercial, intellectual property, employment, construction, products liability, toxic tort and personal injury matters. He also represents athletes and entertainers, and has recently expanded his practice to include Indian law.
David's dedication has made an impact on the lives of many. In 2013, David represented a group of home health care agencies, personal care assistants and the mentally and physically disabled people they care for in the HealthStar Home Health Inc. vs. Jesson case. David successfully challenged the legislature's effort to cut a caregiver's personal care assistant wages if the caregiver is related to the patient, resulting in a ruling that the statute mandating the pay cuts was unconstitutional.
Last fall, David provided pro bono representation in the 9th U.S. Circuit Court of Appeals on behalf of Indians living on the Northern Cheyenne, Crow and Ft. Belknap Indian Reservations in Montana. The tribal members had asked Montana State and local officials to establish satellite registration and absentee early voting offices on the reservations, alleging that failure to do so violated Section 2 of the Voting Rights Act. The appeals panel vacated the district court's order denying an injunction that would have required satellite voting offices and sent the case back to the district court where trial is scheduled for the summer of 2014.
"David is an intelligent and zealous advocate, and a true leader within the profession of law and our community," said Clark Opdahl, Henson Efron managing partner. In July 2013, David was appointed by the Minnesota Supreme Court to the Advisory Committee on the Rules of Civil Appellate Procedure for a three-year term. He has also been active in his community coaching youth soccer, track and hockey, writing published articles to guide prospective college athletes through eligibility requirements, and serving as a referee of hockey at the youth and high school levels.