< BACK TO NEWS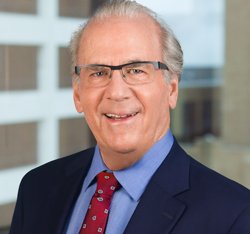 Lloyd Stern Joins Henson Efron
August 5, 2019

Henson Efron is pleased to announce Of Counsel Attorney, Lloyd Stern, joined the firm on August 1st, bringing his deep experience in the fiduciary administration of complex trusts and estates to the firm. For over 20 years, he has administered trusts and settled high-valued estates with complicated tax, accounting and valuation issues. Lloyd is also proficient in alternative dispute resolution (ADR), serving as a qualified mediator and arbitrator in civil and trust/estate arbitration.
Lloyd's career has given him the breadth of knowledge and legal aptitude that allows him to be an outstanding advisor to his clients. In his new role with Henson Efron, Lloyd is focused on estate planning, estate and trust administration, and mediation/arbitration of contested estates, contract disputes and other civil law matters. Before joining the firm, Lloyd was a Senior Advisor for First Trust Company and the head of U.S. Bank's Estate Services Group in the Twin Cities for over 18 years. He was a partner at Felhaber, Larson, Fenlon & Vogt (now Felhaber Larson) before joining U.S. Bank.
Lloyd has earned the respect of clients and colleagues for his capabilities, compassionate approach and professional integrity. Please join us in welcoming Lloyd to Henson Efron.