< BACK TO NEWS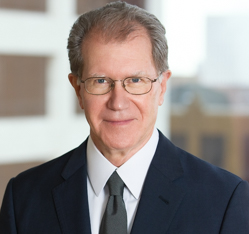 Stuart Williams was Re-elected President of the Minnesota Board of Pharmacy for Fifth Term
February 7, 2018

Stuart Williams, business and environmental litigation attorney, was re-elected president of the Minnesota Board of Pharmacy for a fifth term. He served as president in 2017 and will continue to serve as president of the Board in 2018. Stuart has been a member since 2011.
The mission of the Minnesota Board of Pharmacy is to preserve and protect the public health, safety, and welfare of Minnesotans by promoting the safe distribution of pharmaceuticals and the provision of quality pharmacy care. The Board licenses, registers and regulates more than 22,000 pharmacists, pharmacies, pharmacy technicians, controlled substance researchers, drug wholesalers and drug manufactures. The Board also oversees Minnesota's Prescription Monitoring Program.
In addition to his Minnesota Board of Pharmacy re-election, Stuart has also been appointed president of the St. Louis Park Fire Commission for 2018.