By: Carter DeLaittre , Allison Plunkett | March 20, 2019
Real Estate Equity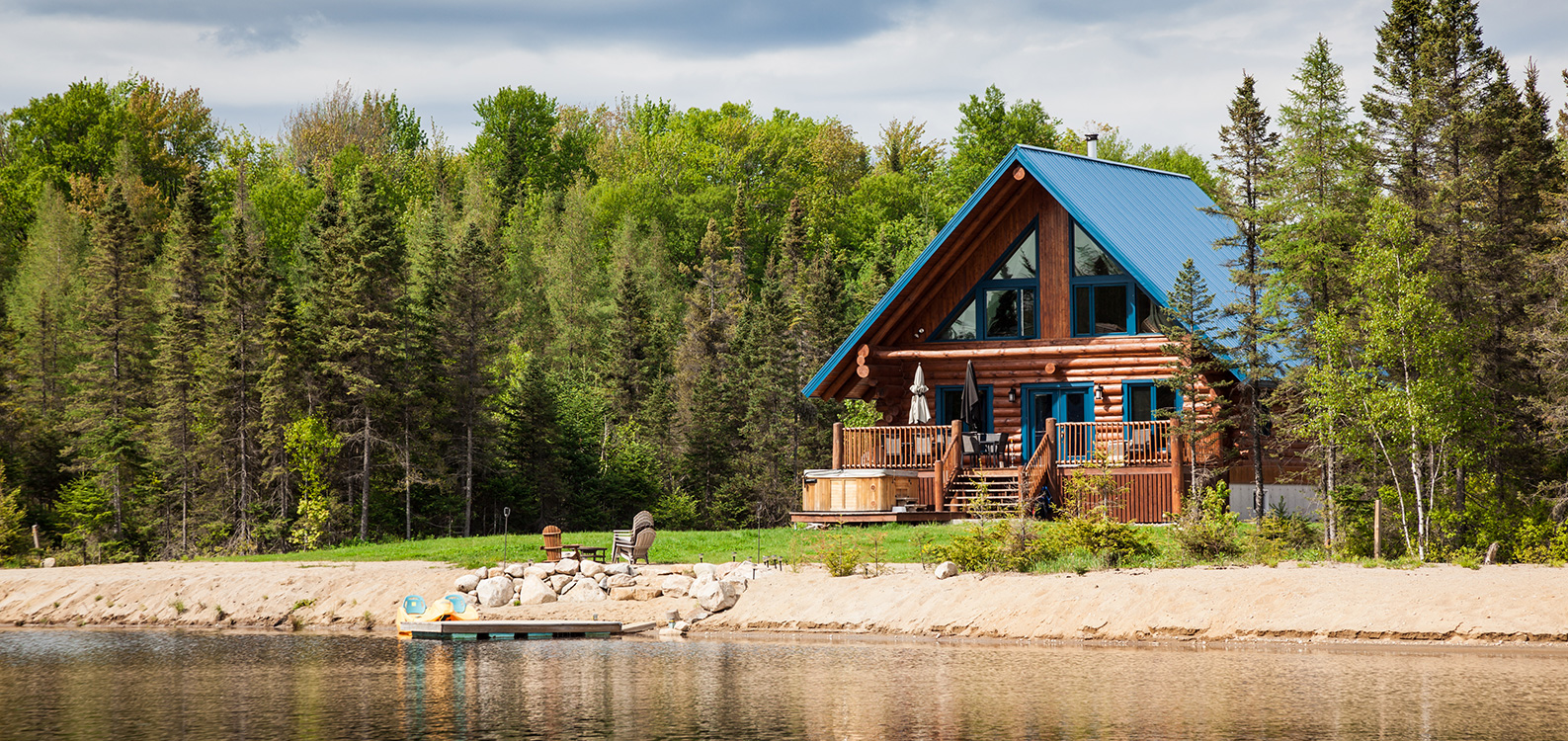 With this winter's relentless snowfall and low temps, many of us have a serious case of cabin fever. As we patiently wait for spring to arrive, we dream of escaping "up north" for peaceful summer weekends of fishing, water skiing and sunset cruising on one of Minnesota's many beautiful lakes.
For some, that dream includes owning a cabin. But over the last 15+ years, the traditional "cabin" has become a "lake home" with a price tag and maintenance costs that put cabin ownership out of reach for many potential buyers. To keep the dream alive, families and friends are teaming up to purchase property. Whether it's two families, siblings or a group of friends, many buyers are finding that a lakeshore cabin is more affordable when the financial burden is shared with others.
While there are benefits, joint ownership raises other issues. Friendships sour. Couples get divorced. Minor disagreements turn into major disputes. What was once a dream may quickly become a nightmare.
Before making that cabin dream a reality, consider these practical and legal issues:
1. Determine how to hold title to the property.
The title to most residential homes is held in the names of individual owners. Should the title to the cabin similarly be held in the names of individuals, or does it make more sense to hold the title in the name of an entity, such as a limited liability company? When two married couples own the property, ownership is frequently structured so that each couple owns a one-half interest in the property, and, if one spouse dies, the surviving spouse automatically owns that couple's interest.
However, establishing title in individual names can have some drawbacks. What if a named title owner wants out? What if a tax lien or judgment lien attaches to a named title owner's interest? What about a bankruptcy? Holding title in individual names can require filing additional deeds to add or remove an owner's name from the record title, and this can result in unanticipated involuntary lien problems. How would you like to end up owning your cabin with your buddy's creditors?
To avoid some of these problems, many buyers choose to form a separate legal entity to hold title to the property, such as a trust, partnership, corporation, limited liability company (LLC) or limited liability partnership (LLP). The entity owns the property. The individual buyers each own an interest in the legal entity (i.e., partnership interest, stock, or membership interest).
If one individual owner wants out, the record title to the property does not need to be changed. Transfers of individual interests are handled internally and do not affect the record title. In addition, owning the cabin in an entity allows it to be transferred from one generation to the next without changing the record title to the property. In most cases, this has the added advantage of shielding individual owners from liability for certain acts or injuries that occur on the property.
2. Consider establishing cabin rules.
No matter how you decide to hold title to the cabin, there should be a written agreement memorializing the "Cabin Rules." Your written agreement should address the following:
Who makes what decisions? Describe the procedure for voting on decisions that affect the property. Which ones require unanimous consent; which require a simple majority? Major decisions requiring unanimity might include the sale or mortgage of the property, the placement of the property in a rental pool, the design and construction of improvements and the purchase of appliances, equipment and furniture. Should one person be designated a "manager" to make certain decisions without the input of others?
Who pays? Maintain a single checking account for paying all expenses. Each individual owner should deposit into the account his or her monthly portion of the mortgage payment (if any) and prorated proportionate payment for annual real estate taxes, insurance premiums and utilities.
"It's my weekend!" Your written agreement should establish a method for scheduling different owners' use of the property during a calendar year. How are you going to allocate time for the Fishing Opener, Memorial Day, Fourth of July and Labor Day? You may wish to place restrictions on the use of the property by non-owners. What about personal property located at the cabin – is it truly personal in nature, or is it available for common use by all owners?
Restrictions on transfer. Your written agreement should place reasonable restrictions on the right of an owner ("selling owner") to transfer or encumber his interest in the property. The other owners generally will want the right to purchase the selling owner's interest in the event of a "triggering event," – death, an involuntary transfer of the interest, a transfer by court order (e.g., a bankruptcy or divorce), or notice of intent to sell. This gives the other owners some degree of control related to future co-owners. The agreement also should contain terms describing methods of valuing a selling owner's interest in the property, how to handle a dispute on valuation, and the general payment terms for purchasing a selling owner's interest.
Joint ownership can help make the dream of a cabin come true, but it takes advance, thoughtful planning. After all, the whole point of having a cabin is to relax and leave the stress behind, while making memories that last a lifetime – or at least through the next long, cold winter.
At Henson Efron, our attorneys can help with matters relating to property and ownership. For assistance, contact Henson Efron.
The purpose of this article is merely to provide general information and should not be construed as legal advice.