Super Lawyers® & Rising Stars
This annual rating service of outstanding lawyers is based on peer recognition and professional achievement. Our attorneys are consistently honored year after year. This year, we're proud to have 14 Super Lawyers, 4 rising stars. Read this year's full story.
News from past years: 2017, 2016, 2015, 2014.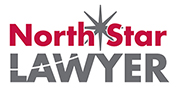 North Star Lawyers
North Star Lawyers are attorneys that have individually contributed 50 hours or more of legal services last year to those who otherwise could not afford counsel. Henson Efron values this generous donation of time and talent to those in need within our community and annually honors our attorneys who make this commitment. Read this year's full story.
News from past years: 2017, 2016, 2015, 2014, 2013.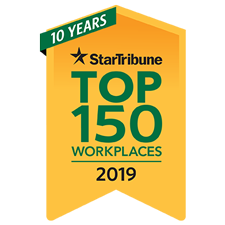 Star Tribune Top 150 Workplace
Top Workplaces recognizes the most progressive companies in Minnesota based on employee opinions measuring engagement, organizational health and satisfaction. Read this year's full story.

Lawsuits of the Year
Twin Cities Business magazine highlights twelve months' worth of the most notorious local ventures into the legal system. Included in 2014, was Henson Efron's successful representation of Jesse Ventura in a defamation case. Read the full story at TCBmag.com.

Hennepin County Bar Association's Dedication to Professionalism Award
The award was established with the belief that professionalism fosters respect and trust between lawyers and the public, while serving the best interest of clients and promoting the efficient resolution of disputes to improve the administration of justice.
News from past years: 2013 William Forsyth, 2012 Joseph Dixon.

Best Lawyers® / U.S. News
Best Lawyers is well-respected peer review publication. Our firm has been recognized for nine consecutive years. The family law practice was named at the highest Tier 1 Metropolitan for the past 6 years. Commercial Litigation and Family Law Mediation practices have been consistently recognized at the Tier 2 Metropolitan level. Read this year's full story.
News from past years: 2018, 2017, 2016, 2015, 2014.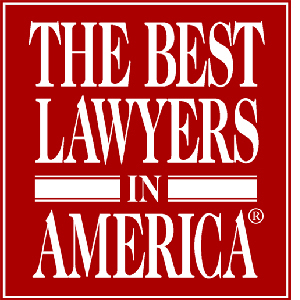 Best Lawyers®
For more than three decades, Best Lawyers® publications have earned the respect of the legal profession, as the most reliable, unbiased source of legal professionals. The lists of outstanding attorneys are compiled by conducting an exhaustive peer review process. Our firm has several attorneys selected for this honor each year with many attorneys listed for 10-20 years. In 2018, Lisa Spencer was also named Minneapolis Family Law Lawyer of the Year. Read this year's full story.
News from past years: 2018, 2017, 2016, 2015.
Minnesota Lawyer's Attorneys of the Year This award honors accomplished attorneys from around the state based on leadership, involvement in major cases, newsworthy events, excellence in corporate or transactional services, and public service.
News from past years: 2014: Ventura Trial Team, 2013: David Bradley Olsen, 2012: Alan C. Eidsness.

Mpls.St.Paul Magazine highlights the Top 50 Women attorneys as determined by Super Lawyers®. Our firm consistently has 3-4 women on this list.