By: Christopher Burns | Minnesota MD News | August 7, 2015

The recently published article in Minnesota MD NEWS, "Your Wealth-care Team: Partnering with Physicians to Grow, Manage and Transfer Wealth" describes how physician groups can benefit from financial and succession planning, and provides the top five financial and estate planning priorities for physicians.
"It is generally fair to say that physicians are a well-educated, intelligent group of people who typically don't take the time to focus on their personal finances. And who can blame them? The demands of the job are great, the work is never really done, and it is hard to be a true expert in more than one field. Physicians encourage their patients to be active in their own care, and yet when it comes to wealth management, they could benefit from taking some of their own medi- cine. We thought it would be beneficial to learn more about how a strong financial team can ease the burden of managing your current and future wealth.
Your financial "dream team" requires both a sophisticated financial adviser and a highly skilled estate planning attorney. The fact is that physicians need to have both professionals on their team to help manage the career-long process of acquiring wealth, growing and managing an investment portfolio, and ensuring that wealth is successfully transferred upon death to the people and causes they care about and support." Read the full article (pdf)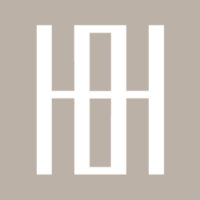 Originally published for Minnesota MD News