< BACK TO NEWS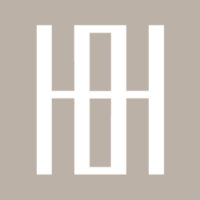 Christopher Burns Selected as Voting Director on South Washington County Scholarship Committee
May 24, 2017

Henson Efron's Estate Planning chair, Christopher Burns, has been selected as a voting director on the South Washington County Scholarship Committee for 2018. The voting directors will make the final scholarship selections based on area high school counselors' recommended applicants. The scholarship funding comes from Margaret Rivers Foundation and the St. Paul Park/Newport Lions Club. The committee determines the awards based on Athleticism, scholastic aptitude and citizenship. The scholarship started in 1982 and has grown to $6,000 per recipient, going to high school seniors at Park High School, Woodbury High School, and East Ridge High School. Mr. Burns was nominated and selected for this position by Al Wilkie.
"I'm excited to be selected to be a part of this process. Making a difference in my local community is something I was looking to continue doing following my service on the Woodbury City Council and when the opportunity came along to do something else to serve my community while still on the Council, I jumped at it" said Burns. "I enjoyed serving on a Governor-appointed state board awarding scholarships previously and am excited to serve on a board where approximately two-thirds of our focus will be on my alma mater, Woodbury High School, and the high school my daughter attends and my son will attend, East Ridge," said Burns.
Burns has always been active in the community. In addition to serving on Woodbury's City Council, Burns has also served on boards for nonprofit organizations such as Minnesota Planned Giving Council, Lutheran Social Service Foundation, and Cornerstone Council of the St. Paul Community Foundation. In his Trusts and Estates practice, Burns has received professional recognition from the Minnesota State Bar Association, Minneapolis St. Paul Magazine, Minnesota Super Layers and Martindale-Hubbell. Burns also frequently teaches continuing education courses to other lawyers, accountants, financial advisors, and others on a wide variety of estate planning, business succession planning, and estate administration related topics.