< BACK TO NEWS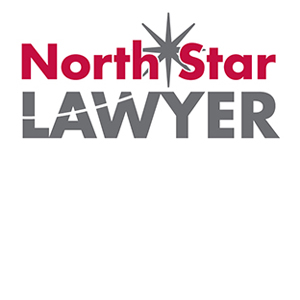 Henson Efron Attorneys Named As 2013 North Star Lawyers by Minnesota State Bar Association
July 15, 2013

Henson Efron announced today that four of its attorneys were honored by the Minnesota State Bar Association (MSBA) as North Star Lawyers, recognizing their commitment to pro bono service in 2012. As North Star Lawyers for 2013, Christopher J. Burns, Jaime Driggs, Joseph T. Dixon, Jr. and Scott M. Hagel each volunteered 50 hours of their time serving low income Minnesotans last year.
"On behalf of the firm, I offer our congratulations to the attorneys who were recognized as North Star Lawyers," said Managing Partner Clark D. Opdahl. "Our attorneys have a long and distinguished record of serving the public interest within our local communities and beyond. We believe that pro bono work exemplifies the best traditions of our profession, and we encourage participation by all of our attorneys. Our thanks go out to Christopher, Jaime, Joe and Scott."
Minnesota State Bar Association's North Star Lawyer program recognized more than 740 members who made the same commitment to philanthropy by delivering more than 87,000 hours of pro bono service.
Image source: http://www.mnbar.org/