< BACK TO NEWS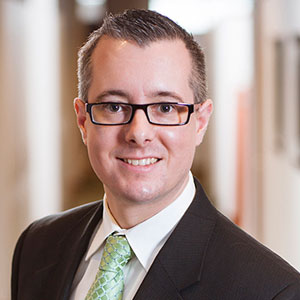 Henson Efron Elects Jaime Driggs as Shareholder
December 31, 2013

Minneapolis law firm Henson Efron recently elected Jaime Driggs as shareholder, effective January 1, 2014.
Driggs is part of the firm's Family Law practice group and represents clients in cases ranging from simple, uncontested divorces to complex proceedings involving non-marital tracing, business valuation, spousal maintenance, and division of high net worth marital estates.
Driggs is an avid author with regular columns in Minnesota Lawyer and Bench & Bar. In 2013, he was honored by Minnesota State Bar Association as a North Star Lawyer for commitment to pro bono service and selected for inclusion in Minnesota Super Lawyers-Rising Stars Edition for the third year. Driggs received his Juris Doctorate, cum laude, from University of Minnesota Law School and Bachelor of Arts from University of Wisconsin, Madison.
"I am pleased to recognize Jaime as a shareholder at Henson Efron. Jaime's dedication and contributions to clients and the firm exemplifies his professionalism and leadership," said Clark Opdahl, Henson Efron managing partner. "He is an impactful member of our team and we are proud to have him."