< BACK TO NEWS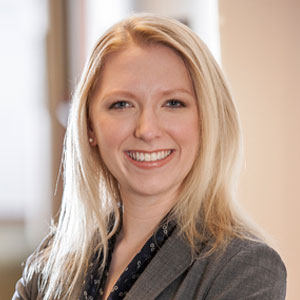 Henson Efron Hires Associate Jillian M. Pearson To Business Litigation Group
March 7, 2013

Minneapolis law firm Henson Efron has announced the hiring of associate Jillian M. Pearson. Pearson will join Henson Efron's business litigation group, which represents corporations, partnerships, limited liability partnerships and individuals in a wide range of complex civil and commercial litigation matters. Pearson will represent clients in all forums and in all types of cases, including arbitrations, administrative actions, multi-district and multi-state litigation, governmental regulatory, administrative actions, and a variety of state and federal court actions.
Pearson received her Juris Doctor, magna cum laude, from the University of Minnesota Law School in 2012 with a concentration in labor and employment law, and a Bachelor of Arts, cum laude, in English and Sociology from the University of Notre Dame in 2009.
Pearson's professional experience includes working as a clerk with the Minnesota Disability Law Center, and as a student attorney at the University of Minnesota's Workers' Rights Clinic. Pearson has also served as a judicial extern for Minnesota Court of Appeals Judge David Minge and was a member and director of the University of Minnesota's Maynard Pirsig Moot Court Program.
Currently, Pearson is a member of Minnesota Women Lawyers, Hennepin Country Bar Association, Minnesota State Bar Association and the American Bar Association.
"We're thrilled to welcome Jillian to Henson Efron's business litigation group," said Managing Partner Clark Opdahl. "Jillian's past experience shows her dedication to the practice and we're proud to have her as a part of the firm."