< BACK TO NEWS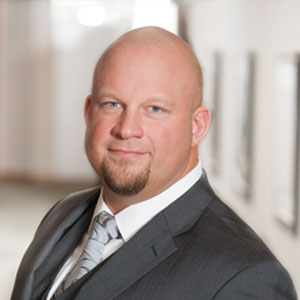 Henson Efron Adds IP Attorney J.R. Maddox to Business Law Group
June 16, 2013

Intellectual property and business law attorney, Johnathan "J.R." Maddox has joined Henson Efron. Maddox will focus on the development and protection of clients' intellectual property and other business assets through creative and efficient litigation and transactional legal work. Maddox brings 10 years of legal experience, much of which is focused on all disciplines of intellectual property law including patent, trademark, copyright, false advertising and trade secret.
"J.R.'s unique understanding of law, technology and business is a real asset to Henson Efron," said Clark Opdahl, managing partner. "His extensive experience with corporate IP law adds a deeper dimension to our practice group. We are proud to have J.R. represent our firm."
Prior to joining Henson Efron, Maddox was a partner with Adams Monahan, LLP, where he practiced IP and Business Law. In addition, Maddox began his legal career at one of the largest intellectual property specialty firms in the United States where he represented Fortune 500 companies. Maddox is a member of the American and Minnesota Intellectual Property Law Associations and received his Juris Doctor from the University of Minnesota Law School.