< BACK TO NEWS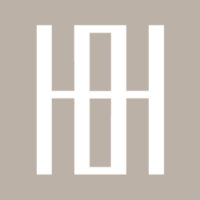 Nilsson and Stegeman Named As Shareholders; Spencer Elected to Management Committee
January 17, 2012

Minnesota law firm Henson Efron recently named Melissa J. Nilsson and Brian C. Stegeman as shareholders while Lisa T. Spencer was elected to serve on the firm's management committee, effective January 1, 2012.
Nilsson's practice focuses exclusively on the area of family law. She handles cases involving spousal maintenance, child support, child custody, parenting time, and the division of high net worth marital estates, analyzing complex issues, such as business valuation, non-marital tracing, and executive compensation valuation. Nilsson represents clients in various manners, including mediation, arbitration, and litigation at both the District Court and Appellate levels.
Stegeman's practice is split between sports and entertainment law and tax law. His sports and entertainment practice focuses on legal representation, management and marketing for athletes, particularly professional mixed martial arts fighters, including former UFC Heavyweight Champion Brock Lesnar. On the tax side, Stegeman holds an LLM in Taxation from New York University, and regularly represents clients in corporate and individual tax matters before the Internal Revenue Service and state taxing authorities.
Spencer, a shareholder of the firm since 2008, represents clients in all aspects of family law including cases that involve complex financial issues such as business valuation, executive compensation, taxation and intellectual property. She also represents clients in drafting and executing prenuptial and postnuptial agreements and is a contributor to journal articles and news media on the subject. Additionally, Spencer serves on the firm's marketing and hiring committees.
"I am thrilled that Melissa and Brian have been added as shareholders at Henson Efron, and that Lisa's many contributions to the firm have been recognized through her election to the management committee," said Clark Opdahl, Henson Efron managing partner. "We are proud to have them each on our team."