< BACK TO NEWS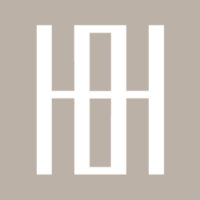 Rochelle L. Hauser Named Shareholder and Lisa T. Spencer Re-Elected to Management Committee
January 15, 2015

Henson Efron elected business law attorney Rochelle L. Hauser as shareholder while family law attorney Lisa T. Spencer was re-elected to serve on the firm's management committee.
Hauser represents and advises companies and individuals on a wide variety of corporate and business matters, including business formation, reorganizations, mergers and acquisitions, various commercial transactions, and other general business matters. Sharing her knowledge and experience, she co-presents a series of legal seminars for small business owners in collaboration with WomenVenture, an organization providing tools and resources to help women achieve economic success. She also serves as an Adjunct Professor at William Mitchell College of Law, co-teaching a course on mergers and acquisitions.
Spencer, a shareholder of the firm since 2008, represents clients in all areas of family law including cases that involve complex financial issues such as business valuation, executive compensation, taxation and intellectual property. She is a dedicated author and presenter on a variety of family law subjects and was recently featured in Attorney at Law Magazine – Women in Law Special Issue. This will be her second term on the firm's management committee.
"Rochelle and Lisa exemplify our core values of excellence and intelligence," stated Clark Opdahl, Henson Efron managing partner. "Their work with clients and their contributions to the firm make us stronger and better. It's our privilege to have them on our team."