Our Story
Core Values
At Henson Efron, we deliver smart solutions. Beyond knowing what we do well, our mission is to be the first choice, and the last law firm a client ever hires. To meet our mission, we believe that providing the best possible client service starts within our office walls.
At Henson Efron, our attorneys, paralegals and support staff are dedicated to the following core values:
Respect
Excellence
Stewardship
Intelligence
Determination
Creativity
Results
Central to our commitment to excellence is the firm's pledge to offer each and every client a core team of lawyers and staff to service their needs. This approach ensures that each matter receives the collective expertise of the team, and timely and responsive service. The culture at Henson Efron encourages teamwork, nurtures learning and education, and motivates excellence.
Additionally, Henson Efron fosters an environment that values continuing professional development and education in all areas of law that are critical to our clients' success. Not only do our attorneys participate in continuing legal education seminars, our team of attorneys lead multiple seminars throughout the year on topics from commercial real estate to estate, trust and probate.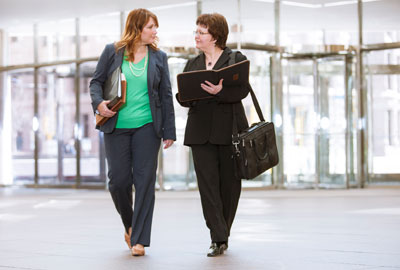 A core team of lawyers and staff is provided to each Henson Efron client to fully meet all their legal needs.