< BACK TO NEWS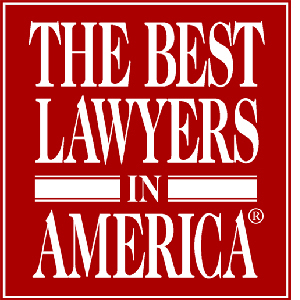 Best Lawyers in America 2011 Includes Four Henson Efron Lawyers
August 24, 2010

Henson Efron, P.A. is proud to recognize attorneys Joseph T. Dixon, Jr., Stanley Efron, Alan C. Eidsness and William F. Forsyth who were recently selected by their peers for inclusion in The Best Lawyers in America® 2011 (Copyright 2010 by Woodward/White, Inc. of Aiken, S.C.). Efron has been listed in Best Lawyers® for 20 years or longer, while both Eidsness and Forsyth have received the honor for more than 15 years.  Dixon has been listed for more than five years.
Since its inception in 1983, Best Lawyers® has become universally regarded as the definitive guide to legal excellence. Because Best Lawyers® is based on an exhaustive peer review survey in which more than 39,000 leading attorneys cast almost 3.1 million votes on the legal abilities of other lawyers in their practice areas, and because lawyers are not required or allowed to pay a fee to be listed, inclusion in Best Lawyers® is considered a singular honor. Corporate Counsel magazine has called Best Lawyers 'the most respected referral list of attorneys in practice.'
Dixon was included in Bet-the-Company Litigation and Commercial Litigation, Efron in Corporate Law, Forsyth in Family Law, and Eidsness in Family Law and Family Law Mediation.
It is important to note that the lawyers listed in Best Lawyers® have no say in deciding which practice areas they are included in. They are voted into practice areas entirely as a result of the votes they receive from their peers. The subspecialties listed are based on information from a variety of sources.
Joseph T. Dixon Jr.
 represents a broad cross section of individuals and businesses involved in commercial and business disputes. He has represented both plaintiffs and defendants in business, employment, insurance, and construction matters. In addition to his litigation practice, Dixon regularly provides ADR services to attorneys and their clients in these same areas.
Stanley Efron
, a founding member of the firm, has practiced in corporate law, Mergers and Acquisitions (M&A) and corporate finance areas for almost 50 years.
Alan C. Eidsness
 focuses on family law, specifically cases involving business valuations and other cases involving significant assets and/or incomes. In addition he does business work including representing clients in commercial matters and working with tax-free non-profit corporations. Eidsness also has additional experience in estate and tax planning for individuals. When appropriate, Eidsness uses his mediation expertise to help parties avoid litigation by reaching settlements outside the courtroom.
William F. Forsyth
 focuses his practice on family law, particularly in complex cases involving business valuations and significant assets and/or incomes. His litigation practice also includes representing manufacturers of products, including medical products and suppliers of raw materials for those products, as well as representing individuals and organizations in other types of general and commercial litigation.
Image Source: www.bestlawyers.com/