< BACK TO NEWS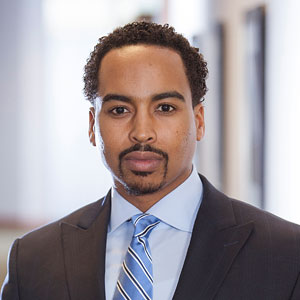 David E. Martin Joins Henson Efron's Tax Law Group
April 2, 2013

Tax attorney David E. Martin has joined Minneapolis law firm Henson Efron, and will focus his work on providing advice on federal, state and international tax issues to businesses and individuals. Martin will provide advice on income tax, sales tax, and gift and estate tax matters. Martin also will advise clients on the various tax issues arising out of their business transactions and investments, and assist clients on resolving conflicts with domestic and international tax authorities.
"David is a great fit for Henson Efron's Tax Law group," said Managing Partner Clark Opdahl. "David's past experience as an in-house counsel and in government brings well-rounded expertise to this practice group. We're happy to have David represent our clients and firm."
Prior to joining Henson Efron, Martin was an Associate Tax Counsel at 3M Company and an attorney at the Minnesota Department of Revenue. Martin has also served as a law clerk for Minnesota Court of Appeals. In addition, Martin is a board member and finance committee member of Neighborhood House, a St. Paul organization that helps people, families and organizations develop the skills, knowledge, and confidence to thrive in diverse communities.
Martin received his Juris Doctor, cum laude, from William Mitchell College of Law, and a Taxation LL.M. from Georgetown University Law Center.