< BACK TO NEWS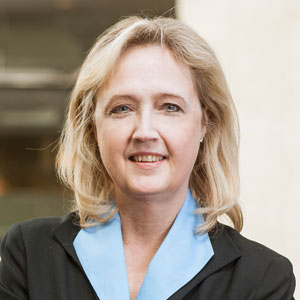 Family Law Attorney Kathryn A. Graves Joins Henson Efron
April 9, 2013

Family law attorney Kathryn A. Graves recently joined Minneapolis law firm of Henson Efron, bringing her nearly 30 years of legal experience to the firm. Graves practices in the area of family law with extensive litigation experience in the trial and appellate courts on all family law issues including custody, child support, spousal maintenance and property valuation and divisions, and post-decree disputes.
Graves provides Alternative Dispute Resolution services as a Mediator (Qualified Neutral under Minnesota's Alternative Dispute Resolution – Rule 114), is a Financial Early Neutral Evaluator for Hennepin, Ramsey and Dakota Counties and is on the roster for Moderated Settlement Conferences in Hennepin, Ramsey and Washington Counties.
Prior to joining Henson Efron, Graves spent the past 18 years as a shareholder with the Minneapolis law firm Katz, Manka, Teplinsky, Graves & Sobol and 11 years at the Moore, Costello & Hart law firm.
"We are proud of the reputation of our Family Law group and happy to have Katy join that practice," said Clark Opdahl, Henson Efron managing partner. "Her knowledge and experience brings even more depth to our practice and we are fortunate to have her on our team."
In addition to her practice, Graves is active in the legal community. She is a member of the Board of Managers for the Minnesota Chapter of the American Academy of Matrimonial Lawyers, and is serving as co-chair and teacher for this year's Divorce Day Camp sponsored by the AAML. In addition, she volunteers her time with the Minnesota Regional Legal Services, the Volunteer Lawyer's Networks and Hennepin County's "Limited Scope" attorney program.
She is a member of the Hennepin County Bar Association, the Minnesota State Bar Association, a Fellow of the American Academy of Matrimonial Lawyers and a member of its Board of Managers, and a former member of the Legal Assistance to the Disadvantaged Committee of the Minnesota State Bar Association. Graves received her Juris Doctor, cum laude, from the University of Minnesota Law School.