< BACK TO NEWS
Former Vice President Walter Mondale discusses U.S. intelligence agencies and FISA at Legal Netlink Alliance's 20th Anniversary Conference
October 1, 2013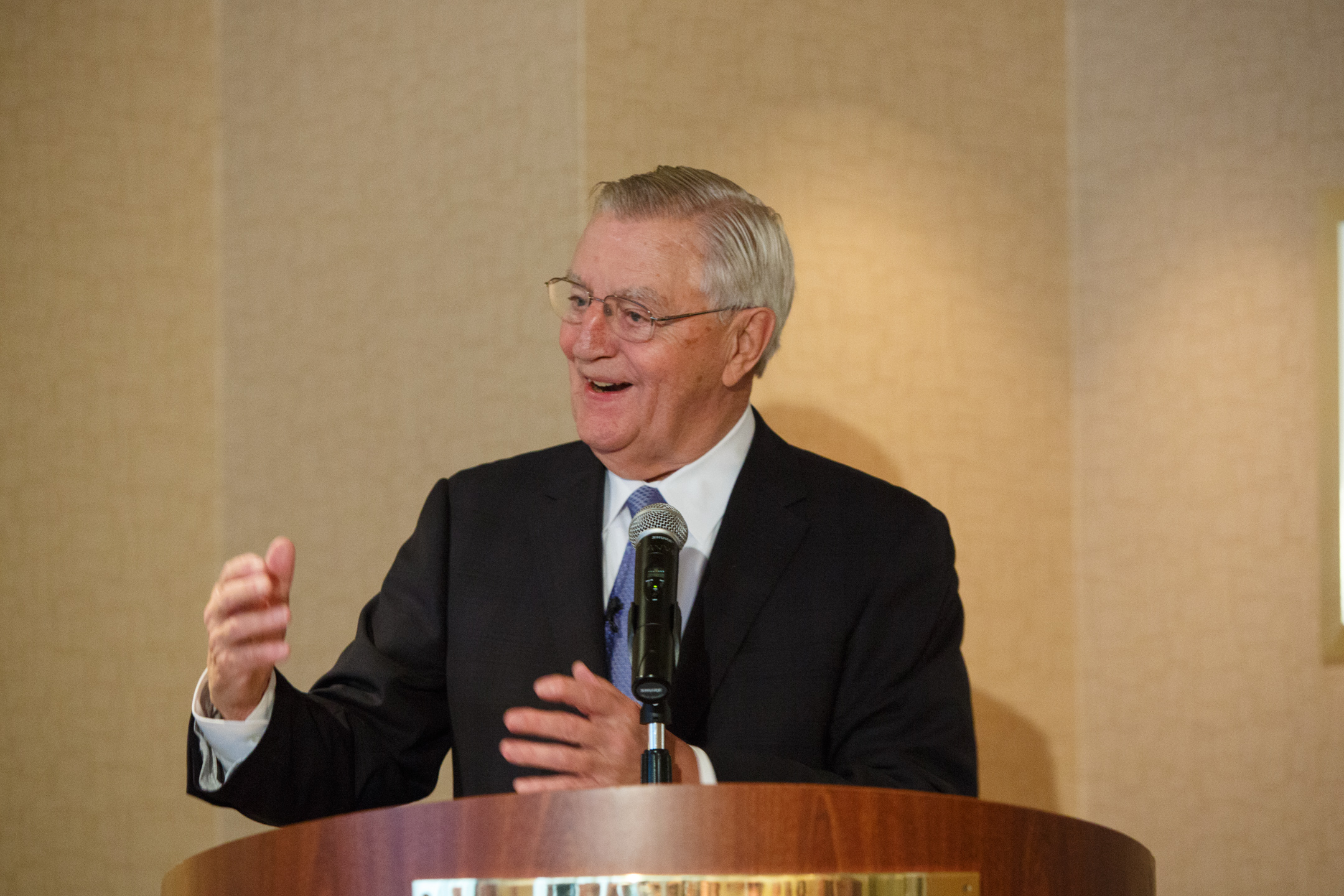 Henson Efron hosted over 60 members from across the country along with attorneys from Belgium, Italy, Brazil and France (to name a few) for Legal Netlink Alliance's (LNA) 20th anniversary conference.
On Friday, September 27, 2013, attendees heard former Vice President Walter Mondale speak on the topic of U.S. intelligence agencies and the Foreign Intelligence Surveillance Act (FISA). Mr. Mondale recently spoke at Georgetown University in Washington D.C. as a part of a panel made up of key members and staffers of the 1975-1976 Church Committee, which investigated abuses by U.S. intelligence agencies and laid the foundation for FISA.
Legal Netlink Alliance is a global organization of carefully selected, midsized, general practice, independent law firms.  The network's membership of law firms gives clients access to quality legal representation virtually anywhere in the world.  LNA offers clients the breadth and resources of a large legal organization without the inherent inefficiencies, conflict issues and impersonal nature that burden large international law firms.
Click photo to enlarge.