< BACK TO NEWS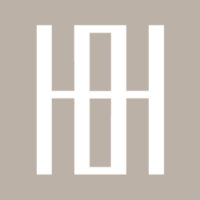 Henson Efron Wins Major Defense Jury Victory for Client
October 24, 2013

Henson Efron announced today a significant defense victory for its client, a provider of worldwide logistics solutions headquartered in Minnesota, in a jury trial conducted in the Dakota County District Court of Minnesota.
In the lawsuit, the client was alleged to have misappropriated trade secrets of a competitor, tortiously interfered with the competitor's agreements and unfairly competed with the competitor.  The competitor claimed damages of $36M in future lost profits.  After a nine-day trial, the jury rendered a verdict in favor of the client on all counts, resulting in a dismissal of all claims asserted against the client.
The Henson Efron team was led by Stuart T. Williams, a 39-year veteran litigator, and included litigation associate, Jillian Pearson.
Clark Opdahl, managing partner of Henson Efron, added, "Stuart Williams did a masterful job in presenting the facts and issues to the jury, which allowed justice to be served and our client's actions and conduct to be properly presented.  Our client believed the case had no merit and we got the jury to understand that.  Our client was pleased with the victory and the work we performed."