< BACK TO NEWS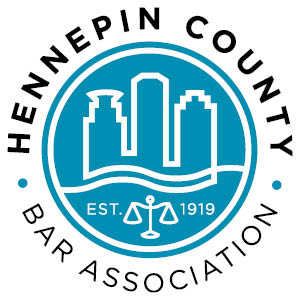 Joseph T. Dixon Honored with Dedication to Professionalism Award by Hennepin County Bar Association
May 21, 2012

Henson Efron, P.A. announced that attorney Joseph T. Dixon Jr. will be honored with the 2012 Professionalism Award by the Hennepin County Bar Association (HCBA) on May 24, 2012. As a member of the Hennepin County Bar, Dixon was selected based on his commitment to the highest of professional standards in the legal community.
With more than 40 years of legal experience, focused extensively on the successful resolution of business disputes, Dixon has demonstrated an ongoing commitment to the profession. "Every year we honor one member of the bench and bar who best exemplifies the pursuit of the practice of law as a profession, including a spirit of public service and promotion of the highest possible level of competence, integrity and ethical conduct," said Jewelie Grape, president of the Hennepin County Bar Association. "This year, we chose Joe Dixon for his career-long commitment and service to our association, the profession, and most particularly to the cause of access to justice for all."
Soon after he started his career with Henson Efron in 1971, Dixon's character and heart for helping led him to support legal services to the disadvantaged through his involvement on many boards. Dixon served on the board of the Volunteer Lawyers Network (formerly known as the Legal Advice Clinic) for more than 20 years and has participated in the Minnesota State Bar Associations Legal Assistance to the Disadvantaged Committee for the past 25 years. In addition, Dixon has served on numerous statewide task forces and planning committees through the Minnesota Supreme Court.
"Speaking for everyone at the firm, Joe is very deserving of this award. We are thrilled for him and very proud," said Clark D. Opdahl, managing partner at Henson Efron. "Throughout his career, Joe has been a skilled and respected lawyer, a tireless advocate for the underprivileged and a leader at our firm, in our profession and in the community. It's especially rewarding for the firm that Joe is being recognized for his commitment to the legal community's highest professional standards, as it continues the legacy established by Robert Henson, co-founder of the firm and a 1995 recipient of the HCBA's Professionalism Award."
Presented by the HCBA's Professional Conduct and Professionalism Committee, the Dedication to Professionalism award was established in 1989 with the belief that professionalism fosters respect and trust between lawyers and the public, while serving the best interest of clients and promoting the efficient resolution of disputes to improve the administration of justice.
Image Source: www.hcba.org/default.aspx