< BACK TO NEWS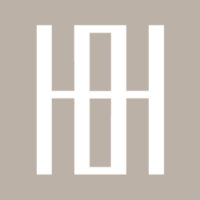 Anne Haaland and Scott Emery Named Firm Shareholders
January 11, 2021

Henson Efron is pleased to announce attorneys Anne Haaland and Scott Emery were elected the firm's newest Shareholders, effective January 1, 2021.
Anne Haaland is part of the firm's Family Law practice group. She handles cases involving divorce, custody and parenting time, child support, spousal maintenance and complex property division. Anne has been recognized as a Minnesota Super Lawyer 2017-20, an accolade that comes with a high degree of peer recognition and professional achievement and was most recently recognized as an Up & Coming Attorney by Minnesota Lawyer. Anne holds a law degree from State University of New York at Buffalo Law School. She contributes to Henson Efron's collegial atmosphere and upholds the firm as a leader in family law in the State of Minnesota.
Scott Emery is a member of the Business Law and Estate, Trust and Probate practice groups. He advises individuals and business across major areas of business and tax law. Scott's knowledge and experience includes business formation, purchase and sale of businesses, executive compensation, estate tax, and tax planning and compliance. With over 20 years of experience, Scott received a law degree and a Master of Laws in Taxation from Washington University School of Law in St. Louis. Taking the time to understand his clients' goals enables him to provide legal counsel in a meaningful way. Scott brings a problem-solving orientation based on finding practical solutions to his practice.