< BACK TO NEWS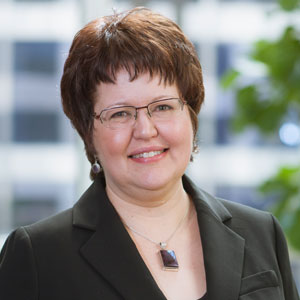 Jennie Clarke celebrates Ellevate with Kevyn Burger, Minnesota Business magazine
June 21, 2016

New global networking group for women comes to the Twin Cities. The new local chapter of Ellevate will kick off with a June 21 event.
Minnesota women play an ever more prominent role in business, but making critical connections across sectors can sometimes be difficult.
In June, the Twin Cities is officially launching a local chapter of Ellevate to expand those intersections.
The global networking group for professional women is dues-based, with several levels of membership.
"We could use a chapter here," says attorney Jennie Clarke, a shareholder at Henson Efron who is one of the promoters of the new chapter. "About year ago we started inviting people to have conversations to see if we wanted to dive in and get something going."
Women interested in the group have already begun to meet in informal events. The local chapter has its official kickoff event on the evening of June 21 at the LeMeridien in Minneapolis. Kathy Tunheim, president and CEO of the agency that bears her name, will give the keynote address.
"The initial goal is to have 100 members and we're now at about 60. That number can help us maintain the intimacy of events for members," Clarke says.
Ellevate will sponsor happy hours, luncheons with topical speakers, content-driven discussions and a range of social events.
Clarke is enthusiastic about the scope of Ellevate. The Twin Cities group will bring the number of U.S. chapters to 32; the organization also has an international presence, with chapters in cities including Hong Kong, Madrid, Mumbai, Sao Paolo and Toronto.
"That makes it very attractive to women who travel," Clarke says. "They can reach out to the entire network. It can help them find a way into the community where they do business."
When the organization first formed in 1997, it was called 85 Broads. It was created as a networking group for women working in finance at Goldman Sachs — which was located at 85 Broad Street in New York City.
It rebranded as Ellevate in 2014, expanding its mission of serving and advocating for high-achieving female entrepreneurs and professionals.
"In addition to attorneys, we have women working in marketing, financial services, health care and higher education, a broad diversity of industries and ages," Clarke says.
Interested in more information or in sponsoring the group? There's a Facebook page with about the group and the June 21 kickoff.
Click for Minnesota Business magazine post